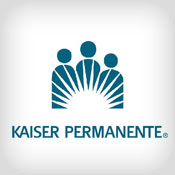 Kaiser Permanente's recent study found that nearly 30 percent of women with osteoporosis fail to pick up new prescriptions for bisphosphonate, a medication that is most commonly used for treatment of osteoporosis and similar bone diseases.
Failure to pick up newly prescribed medications, which is known as patient nonadherence, can lead to an increased risk of fractures for these patients. The study was published this week in the journal Osteoporosis International.
In the study, health records of 8,454 women who were prescribed bisphosphonate medication and were 55 years and older that were members of Kaiser Permanente Southern California were examined between December 2009 and March 2011. Data showed that 29.5 percent of these women did not pick up their prescription within 60 days of the order date. They found that women who were older and those who utilized the emergency department in the prior year were less likely to pick up their new bisphosphonate prescription; however those taking other prescription drugs and had been hospitalized in the prior year were more likely to pick up their prescription.
"Although bisphosphonates have been proved to reduce the risk of osteoporotic fracture, low adherence to these medications is common, which contributes to serious and costly health problems," Kristi Reynolds, PhD, MPH, a research scientist at Kaiser Permanente and lead author of the study said in a statement. "This study simultaneously examined patient and prescribing provider characteristics and helped identify certain factors associated with why patients failed to pick up their new prescriptions."
Additionally, years a physician has practiced impacted the likelihood of women filling their prescriptions. Researchers found that women receiving prescriptions from physicians who practiced for ten years or more at Kaiser Permanente were more likely to pick up their prescriptions than those who received them from a physician that practiced for less than ten years at Kaiser Permanente. Women who received their prescriptions from providers specializing in rheumatology or internal medicine specialties were more likely to pick up their medication than those who received prescriptions from providers in other primary care specialties.
"These findings suggest that health care providers must do a better job of identifying barriers and developing interventions that address the individual patient's need and concerns at the time the prescription is ordered," Reynolds stated. "The use of electronic health records, like the system in place at Kaiser Permanente, has helped us better understand and address primary nonadherence, which has historically been difficult to identify."
Source: Kaiser Permanente
Last Updated: 4/19/13; 3:30PM EST