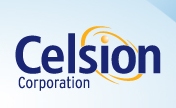 Celsion Corporation announced its experimental liver cancer treatment did not meet the primary endpoint of its late-stage study, causing Celsion's shares to plummet by over 80 percent.
The ThermoDox in combination with radiofrequency ablation (RFA) failed to demonstrate significant progression-free survival for patients with hepatocellular carcinoma (HCC), also known as primary liver cancer. According to the company, the Phase III HEAT study did not establish persuasive evidence of clinical effectiveness that could form the basis for submitting an application for regulatory approval in this population.
The international, multi-center, randomized, placebo-controlled study consisted of 701 patients with intermediate, unresectable HCC. The participants received ThermoDox plus RFA or RFA alone. It was designed to show a 33 percent improvement in progression free survival with 80 percent power and a p-value = 0.05. The treatment was well-tolerated with no unexpected serious adverse events reported.
"We are disappointed that the HEAT Study did not provide sufficient evidence of clinical effectiveness of ThermoDox as measured by the trials primary endpoint," Michael H. Tardugno, President and Chief Executive Officer at Celsion said in a statement. "We will consider following the patients currently enrolled in the HEAT Study to the secondary endpoint, Overall Survival (OS), and are conducting additional analyses of the data from the trial in order to assess the future strategic value of ThermoDox. We expect that results will be presented in the future at appropriate medical meetings. We wish to acknowledge and thank the patients and investigators who participated in the trial."
In addition, ThermoDox is being tested in mid-stage studies as a drug-delivery method for breast and colorectal cancers. According to the company, they will continue to enroll patients into the mid-stage breast cancer; however the company will review its colorectal cancer trial in the context of the HEAT results to determine whether it should continue with the study.
HCC is rapidly growing with approximately 750,000 cases per year worldwide. It is currently the fifth largest cancer in the world, and is estimated to become the number one cancer by 2020, according to the World Health Organization.
Sources: Celsion Corporation; World Health Organization
Last updated: 1/31/13; 3:15PM EST